Click here for the pictures of Hattem Trophy 2019!!
Click on the link for the matchschedule HATTEM TROPHY 2019/
http://www.tournamentsoftware.com/sport/tournament.aspx?id=4F3331E0-EE56-4742-A6D9-3103FEFB02A1
All Categories except U13 are also availible in the App
Euro-Sportring introduces: The Euro-Sportring Match Schedule App

Download the app and see your match schedule, actual results, standings and the latest information about your tournament. Download here.

Football is for everybody. This is an essential part of our tournament's mission. Our fields are located in the beautifully green sports parks in Hattem en Wapenveld where football players and fans are always welcome. It does not matter what school you go to, if you are a boy or a girl, whether you are experts or recreational players: to us everybody matters.
The tournament committee has dozens of years of experience in hosting various big events. We have been hosts for youth tournaments, amateur cup finals of the Dutch Football Association KNVB, school sporting days, diverse premier league clubs, and even a national team. We remember the then still unknown Antonin Panenka scoring a goal from a penalty for Czechoslovakia in Hattem the month before the notorious European cup final of 1976.
The Hattem Trophy is a new branch on a family tree full of traditions. We look forward to making this international youth football tournament an unforgettable experience for all participants: sportive, healthy and with a programme that offers more than just football.
The tournament committee cordially invites you all to take part in this third edition of the Hattem Trophy!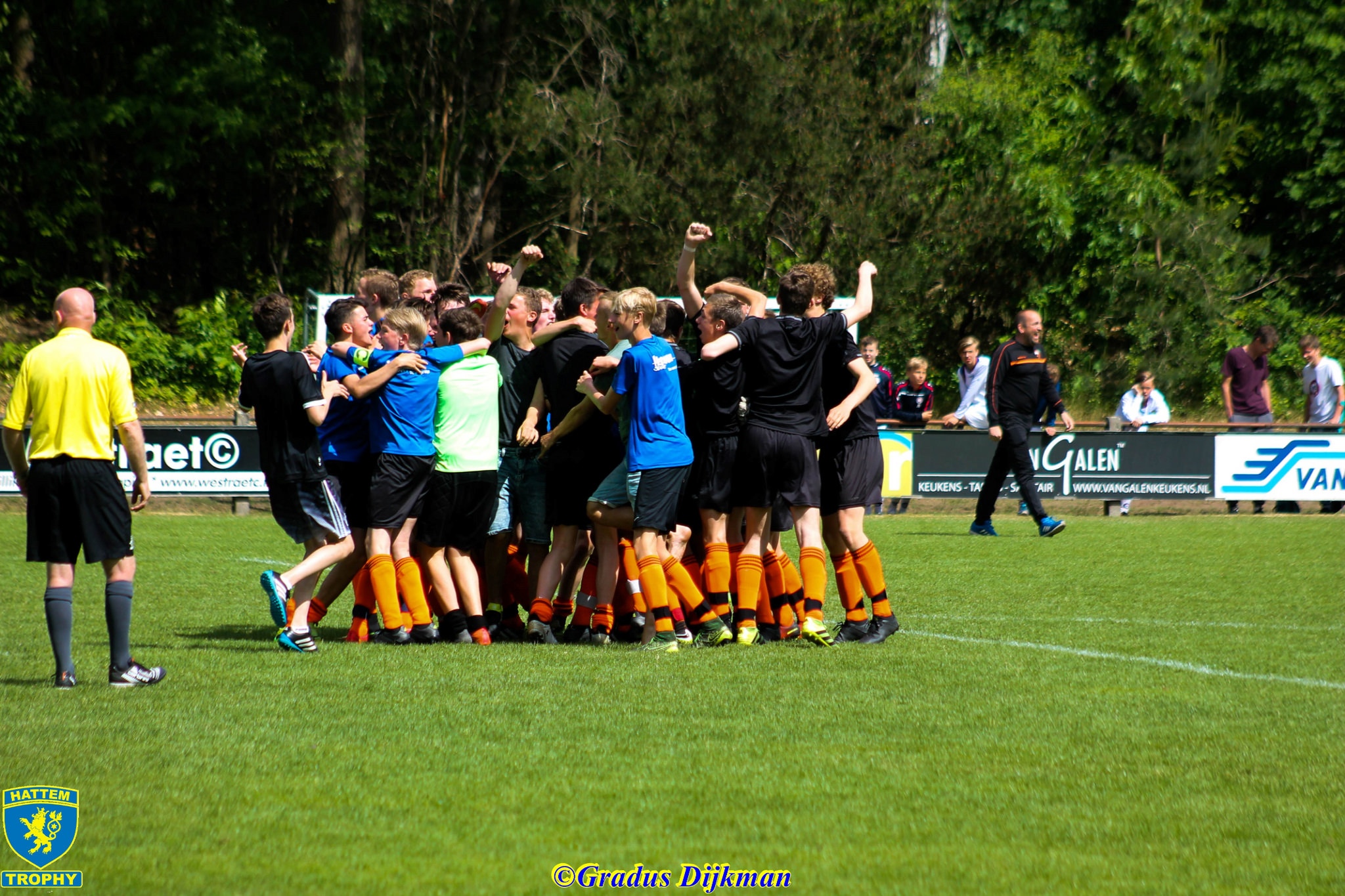 Beste gasten,
Voetbal is voor iedereen. Dat is een belangrijk onderdeel van onze toernooivisie. Onze velden liggen op de prachtige groene sportparken in Hattem en Wapenveld waar voetballiefhebbers altijd welkom zijn. Het maakt ons niet uit of je jongen of meisje bent en of je goed kunt voetballen of gewoon voor de gezelligheid komt; bij ons hoort iedereen erbij.
De toernooicommissie heeft tientallen jaren ervaring met de hosting van diverse grote evenementen. We zijn gastheer voor jeugdtoernooien, KNVB- amateur bekerfinales, schoolsportdagen, diverse eredivisieclubs en zelfs een landenteam. Zo scoorde de toen nog onbekende Antonin Panenka in de maand voorafgaand aan de beruchte EK-finale van 1976 voor Tsjecho-Slowakije een penalty tijdens een oefenwedstrijd in Hattem.
De Hattem Trophy is een nieuwe tak aan een traditierijke stamboom. We zien er naar uit om ook dit jaar van dit internationale voetbaltoernooi een onvergetelijke belevenis voor de deelnemers te maken. Sportief, gezond en met een programma dat meer dan voetbal biedt.
De toernooicommissie nodigt je van harte uit om deel te nemen aan deze derde editie van de Hattem Trophy!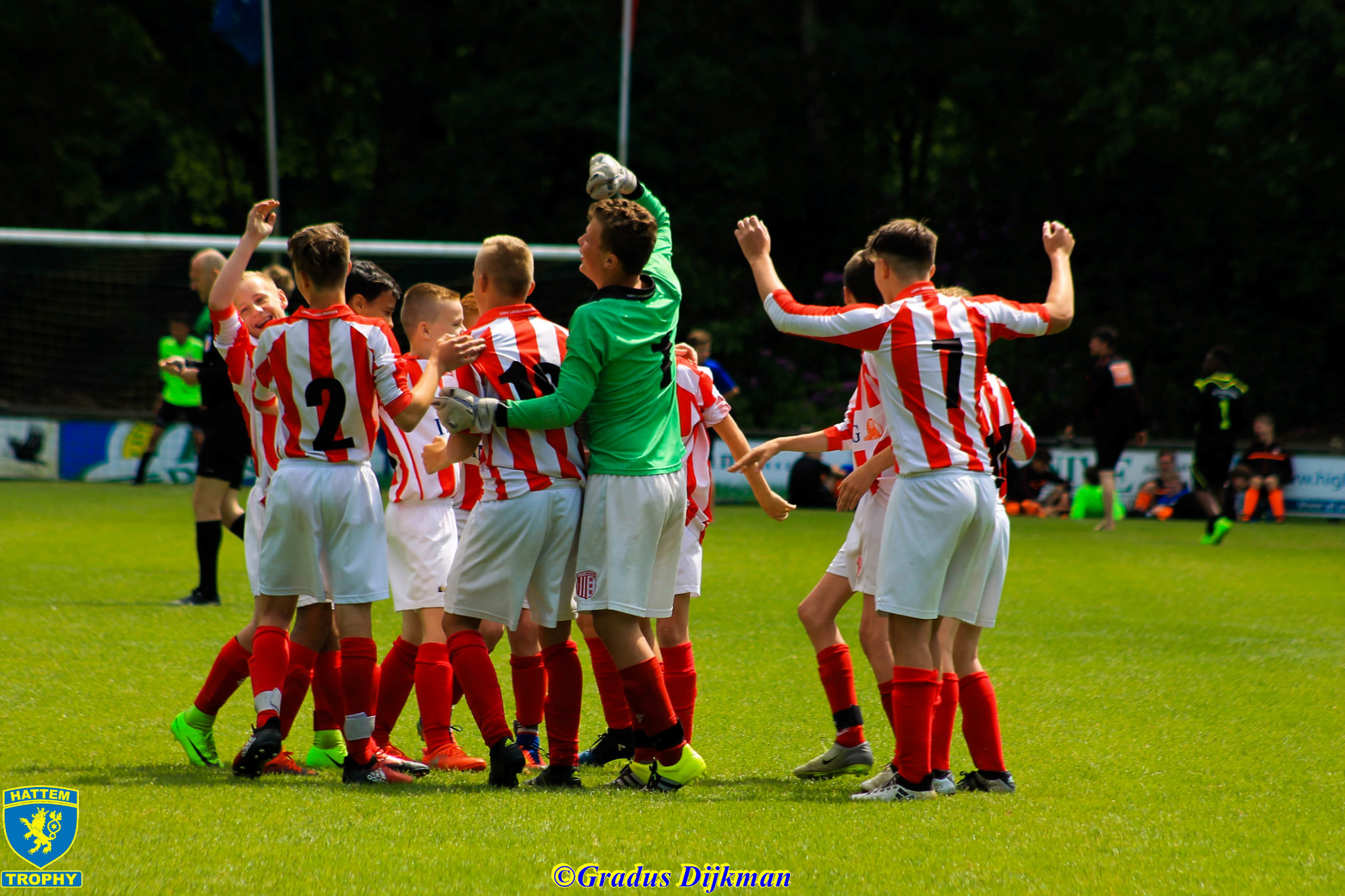 Jeder kann Fußball spielen. Das ist ein wichtiges Teil unserer Turniers Vision. Unsere Fußballspielplätze liegen auf den prächtigen grünen Sportparks in Hattem und Wapenveld, wo unsere Mitglieder und Fans immer willkommen sein. Dabei interessiert es uns nicht auf welcher Schule du bist, ob du ein Junge oder ein Mädchen bist, ob du gut Fußball spielen kannst oder nur zum Vergnügen kommst; bei uns gehört jeder dazu.
Die Turnierkommission hat seit vielen Jahren Erfahrung als Hosting/Gastgeber von verschiedenen großen Veranstaltungen. Wir sind Gastgeber für Jugendturnieren, KNVB – Amateur Pokalfinale-Spielen, Schulsporttagen, verschiedenen professionellen Ligen und auch von Länderteams. So schoss der damalige Antonin Panenka im Monat vor dem berüchtigten EK-Finale von 1976 für die Tschechoslowakei einen Strafelfmeter auf unserem Hauptfußballfeld in Hattem.
Die Hattem Trophy ist ein neuer Zweig unseres traditionsreichen Stammbaums. Wir freuen uns von diesem internationalen Fußballturnier ein unvergessliches Erlebnis für die Teilnehmer zumachen. Sportlich, gesund und mit einem Programm das mehr als Fußball bietet.
Die Turnierkommission lädt Sie herzlich ein, zur dritten Ausgabe der Hattem Trophy teil zu nehmen!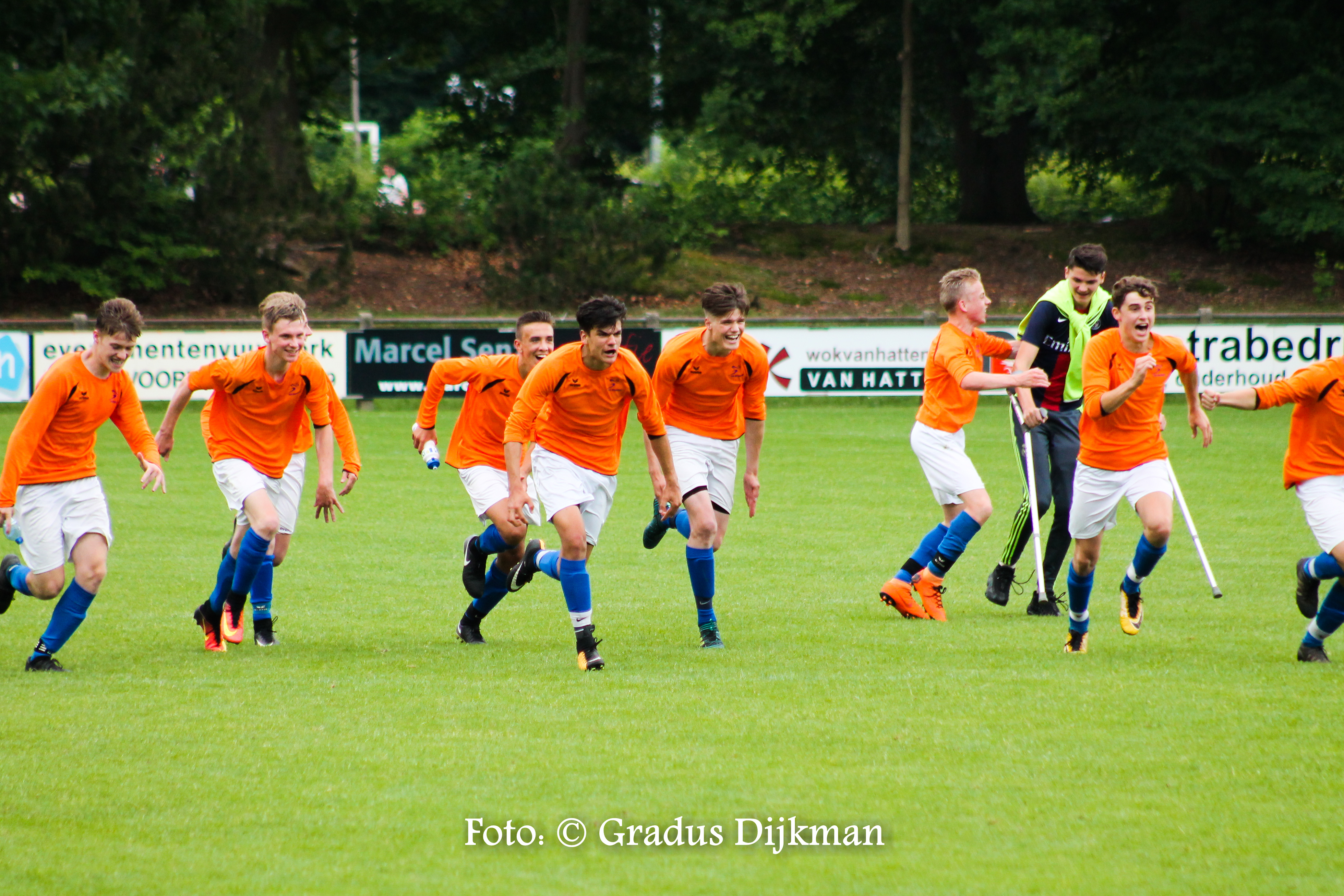 Le football est pour tout le monde. C'est un majeur part de notre vision de tournoi. Nos terrains se trouvent aux beaux stades vert à Hattem et à Wapenveld, ou les joueurs et les supporters sont toujours bienvenues .
Il nous n'importe pas quelle école vous visitez, si tu as un garçon ou une fille, si vous êtes bien doué ou si vous venez chez nous pour l'ambiance; chacun est bienvenue.
Le comité du tournoi a l'expérience pour dizaines d'années avec organiser des grandes événements. Nous sommes hôte pour des tournois jeunes, KNVB finale de la coupes d'amateurs, des journées sportives scolaires, les matches des clubs de premier division et même une équipe national. En 1976 le, a ce moment inconnu Antonin Panenka, a marqué une penalty a notre terrain. Un mois avant son but légendaire dans le EK final.
Le Hattem Trophy sera une nouveau branche a notre arbre généalogique. Nous réjouissons de faire ce tournoi de football international une événement inoubliable pour les participants. Sportif, sain en avec une programme qu'offre plus que football.
Le comité du tournoi vous invitent affectueusement de participer a cette troisième Hattem Trophy.